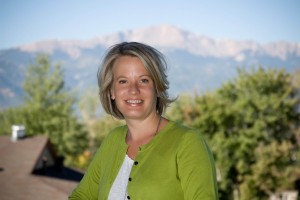 Dr. Kirsten L. Ziuchkovski
Dr. Ziuchkovski grew up in Bismarck, North Dakota. Her grandfather was a dentist in rural North Dakota and inspired her to pursue a career in dentistry. She completed her undergraduate degree at the University of Colorado at Boulder and went on to receive her dental degree in 2003 at the University of Colorado Health Sciences Center in Denver. Dr. Ziuchkovski was then selected for a nationally recognized general practice residency at the University of Texas Health Sciences Center in San Antonio.
Dr. Ziuchkovski returned to Colorado and has been practicing in the Pikes Peak Region for the past seven years. Her husband is an orthodontist here in Colorado Springs and together they have two precious children, Lilian and Kyan, along with a goldendoodle named Yarra. Many laughably refer to them as the "teeth family." They both enjoy the beautiful outdoors and spending time with family.